Special Offer
Try Us Out!
Call us to find out about our current Special Offer!
770-321-4550
New Client Form
View our New Client Form. Print it out, fill it in and give us a call today! Download New Client Form
Join Us on Facebook

Like us on Facebook and keep up with the latest from the studio and your friends at Fit for Life!
Corporate Wellness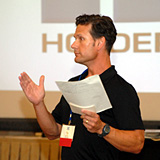 Our Approach To Employee Wellness
Fit for Life has a state-of-the -art corporate wellness program committed to providing high-tech wellness programs with an emphasis on health education and behavior change.
Why Implement A Corporate Wellness Program?
Wellness programs are proven to work and deliver powerful results. Companies are showing returns on investment of $3-$6 for every dollar invested over a 2-5 year period.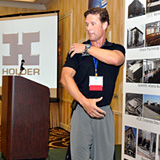 Wellness programs have been proven to work and deliver the following powerful results:
Improved health care costs
Decreased rate of illness and injury
Increased employee productivity
Reduced absenteeism
Enhanced recruitment and retention of healthy employees
Improved self-confidence
Improvement in morale and camaraderie amongst employees
What Sets Us Apart?
On-site workout programs designed to meet your time and scheduling needs
The program hits all of the health and fitness components including muscular strength and conditioning, cardiovascular, flexibility, and pre-hab (prevention of injuries)
Most exclusive combination of exercise technology that allows users to follow our workout system anywhere
For more information on Fit for Life's Corporate Wellness Programs, call (770)321-4550 and ask for Ty Jones or email us at FitforLife@bellsouth.net .
Blog
Our blog is updated regularly with the latest fitness news, new equipment announcements and more. Fit for Life Blog .
AdvoCare

Since 1993, AdvoCare has been a world-class nutrition company specializing in health and wellness, weight management, vibrant energy and sports performance. Visit our website: AdvoCare.